Obyek wisata kura-kura ocean park berlokasi di dalam komplek obyek wisata Pantai Kartini Jepara. Kura-kura ocean park merupakan salah satu obyek wisata andalan Kabupaten Jepara. Kura-kura ocean park merupakan obyek wisata edukasi mengenai kehidupan bawah laut yang berbentuk kura-kura raksasa. Kura-kura ocean park terdiri atas 2 lantai :
Lantai bawah bagian depan digunakan sebagai kantor pengelola, loket penjualan tiket masuk, pintu masuk, stand-stand penjualan souvenir khas jepara, dan juga toilet umum.
Sedangkan untuk lantai bawah bagian dalam dimanfaatkan sebagai taman laut yang terdiri dari sebuah aquarium besar yang memiliki lorong "misteri bawah laut" dari lorong tersebut kita dapat menyaksikan kehidupan keindahan taman bawah laut yang dihuni oleh berbagai macam ikan-ikan berukuran besar dari jenis : Hiu, Dotty Back, Angel Fish, Pari, Giant Trafelly (GT), Kakap, Kerapu, Jenaha, Triger, Mimi & Mintuna, Buntal, dan berbagai jenis ikan lainnya, beberapa penyu sisik dan aneka terumbu karang.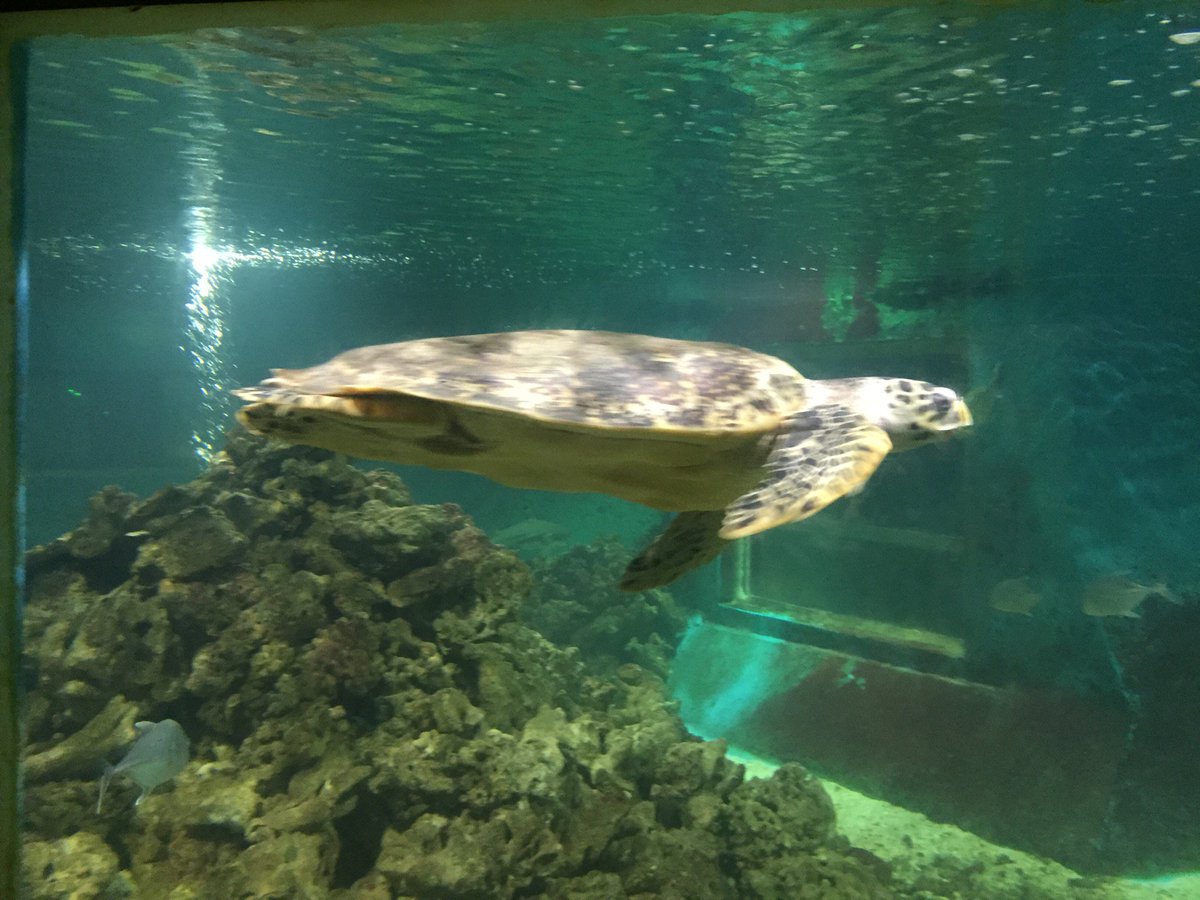 Selain aquarium besar, terdapat juga aquarium dinding berjumlah 12 buah dan 4 buah aquarium meja (portable) berisi beberapa jenis ikan laut dan ikan air tawar berukuran kecil dan sedang, 2 buah Touche Screen informasi seputar Jepara, 1 buah kolam sentuh (touch pool) yang berisi ikan komunitas air tawar utamanya kura-kura jinak yang dapat dipegang oleh pengunjung, dan juga Kolam Fish Spa yang berisi ribuan ikan Garra Rufa yang berasal dari Turki.
Di lantai 2 pengunjung bisa mendapati berbagai macam permainan pintar ( Jepara Sciece Park ) seperti Papan Kreatif, Air Mancur Melayang, Peraga Sensor Tepuk dan Sensor Gerak, Kipas Angin Tanpa Baling-Baling, Simulator Pesawat Terbang, dan berbagai permainan pintar lainnya. Pengunjung juga bisa menyaksikan pertunjukan Film IMAX Deep Sea 3D, Dinosaurs Alive dan film-film menarik lainnya di Teater 3D Kura-kura Ocean Park.
---
KURA-KURA OCEAN PARK (KOP)
Kura Kura Ocean Park is located in the tourist complex Kartini Beach, Jepara. Kura-Kura Ocean Park is one of the main attractions in Jepara Regency. It is also a tourism education object about sea life in form of a giant turtle. 
Kura Kura Ocean Park consists of two floors :
In the front part of the first floor used as an Office Manager, entrance ticket booths, entrance, booths selling souvenirs of Jepara, and restrooms.
The inside of the first floor used as a marine park consists of a large aquarium that has aisle "mystery under the sea". We can see the beautiful life of the underwater park inhabited of many varieties of fish like Sharks, Dotty Back, Angelfish, stingray, Giant Trevally (GT), snapper, grouper, stingray, trigger, Mimi & Twins, Puffer fish, and a variety of other fish species, some of the hawksbill and the various coral reefs from the tunnel.
Besides a large aquarium, there are also 12 pieces of wall aquarium and 4 pieces of table aquarium portable. It contains small and medium size of several sea fish and freshwater fish, 2 pieces of touch screen information board, a pool touch within freshwater fish, especially turtles that can be touch by the tourist, and swimming fish spa contains thousands Doctor fish (Garra Rufa fish) from Turkey.
On the second floor, the tourist can play many smart games (Jepara Science Park) such as creative board, floating fountain, display and motion tap sensor, fan without vane, flight simulator, and other smart games. Tourist also can watch the IMAX film Deep Sea 3D, Dinosaurs Alive, and other interesting films in 3D theater of Kura Kura Ocean Park.
---